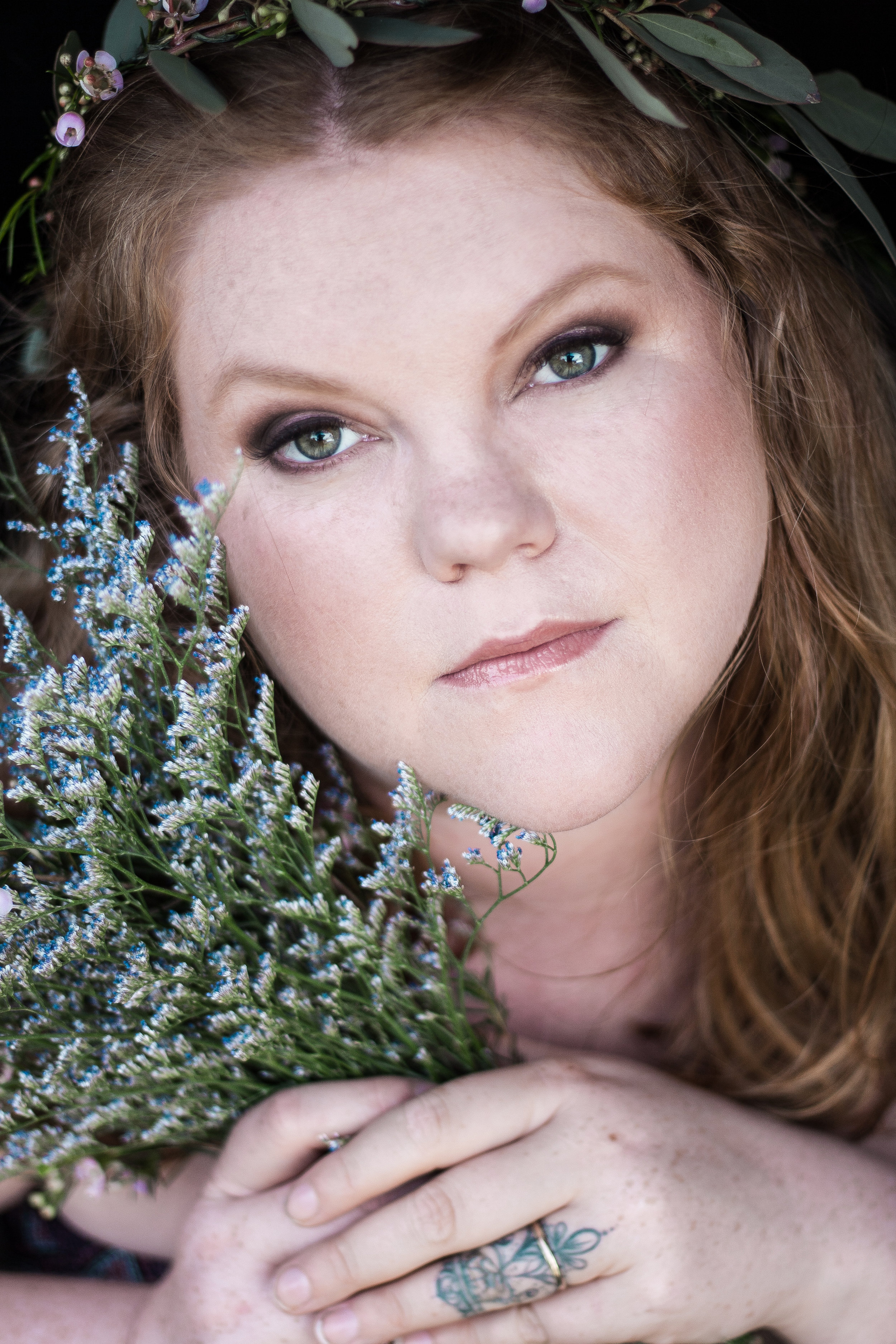 Photo courtesy of Candace Cherie
Liza grew up in rural Maine, in a log cabin in the middle of the wilderness, where she was surrounded by ferns, wildflowers, and the peonies her mother grew in their garden. The land was shared with many animals, including deer, rabbits, and—Liza's favorite—foxes. Liza traveled down to Tennessee in search of warmer weather and fell in love with Chattanooga native T.J. Greever. Together, they have a beautiful son and a comfortable home filled with music, art, love and laughter.

Family is the reason Liza started Fox & Fern. She wanted to be able to continue raising her son and being a homemaker, while also enjoying a fulfilling career in which she could continue to work creatively. As a lifelong artist and dreamer, she puts her heart and soul into each piece of work she produces, and as a result, each bridal bouquet, boutonniere, centerpiece, and floral accent is a work of art.
Having worked in the wedding and event industry for years, Liza's art background attracted her to the design elements of event planning. Flowers are without a doubt her favorite aspect of any wedding or event. She also loves meeting new people and hearing their stories. By listening closely to her clients and incorporating her style expertise to fit their taste, she is able to create the perfect vibe for any important event, whether it is a wedding, a corporate event, celebrating the next big chapter in life, or the start of a new family.
We are confident that when you look back on the special moments in your life, the beauty and style you see in every photo will continue to take your breath away.